The WETA Around Town production crew and host, Peter Winant, recently filmed a segment on the Archives of American Art's current exhibition, Lists: To-dos, Illustrated Inventories, Collected Thoughts and Other Artists' Enumerations
Here are some behind-the-scenes photographs of the taping. Spoiler alert: Peter Winant loves lists!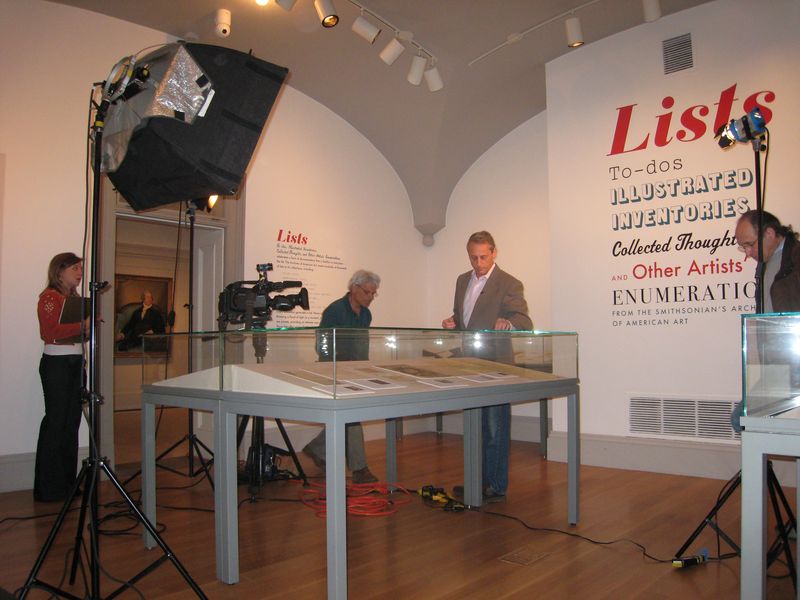 Mary Savig is a curatorial assistant at the Archives of American Art.