Once a year the turkey takes his place at the centerpiece of our dinner table for Thanksgiving, a holiday situated quietly between the sugar high of Halloween and the shopping frenzy of Christmas.
But what do we really know about the turkey?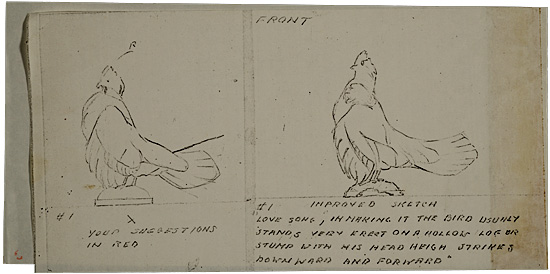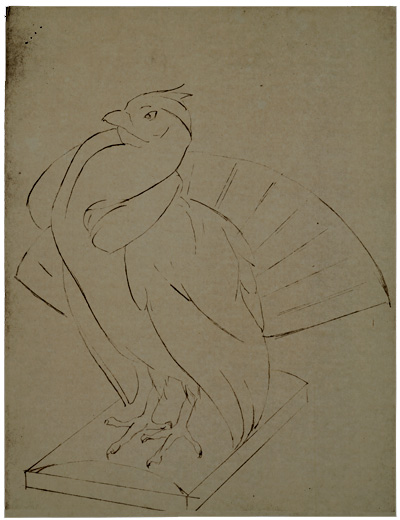 Although he has a reputation for being unintelligent, this claim is unfair. True, a turkey may look up into the sky during a rain storm, but he will, in fact, probably not drown. His neck jerk can be explained away by a simple genetic disorder.
He can also be a bit clumsy, but wouldn't you stumble on occasion with two centuries of chest-busting breeding to carry around?
Despite his challenges, this proud bird, with his generous plumage and charming waddle, is more than just a satisfying meal.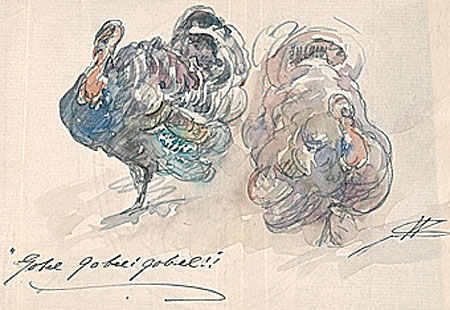 One can appreciate the turkey's singular majesty by studying artists' depictions of the bird. American artist Albert Laessle, known for his life-like animal sculptures, meticulously sketched the turkey, studying every angle, every feather, and every stance of the turkey in preparation for his bronze turkey sculpture.
The complex beauty of this otherwise simple creature was also highlighted by illustrator Walter Shirlaw in his early twentieth century watercolor of two turkeys.
The bird's vibrant coloring was deftly captured by artist and writer Miné Okubo with the red she used to accent a turkey's plumage in her 1971 Thanksgiving letter to Roy Leeper.
So this Thanksgiving, when you are seated around the table overindulging with family and friends, think for a moment about how life would be without this grand bird, the turkey, and give thanks to him for his beauty and brains.
Let's not forget, that while Benjamin Franklin disapproved of the original design of the Great Seal of the United States—feeling that it looked more like a turkey than an eagle—he still maintained the moral superiority of the turkey over America's national bird. Wrote Franklin to his daughter:
The Turkey is…a respectable Bird, and withal a true original Native of America…He is besides, though a little vain & silly, a Bird of Courage…
Need I say more, America? Happy Thanksgiving from the Archives of American Art!
Susan Cary is both registrar at the Archives of American Art and an avid turkey lover.
✱ This post was updated on November 15, 2018.