First Wikipedian-in-Residence for the Smithsonian Institution to Join the Archives of American Art in June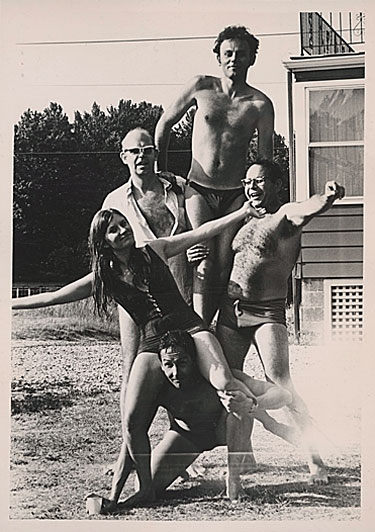 This summer I will have the honor of being the first Wikipedian-in-Residence at the Smithsonian Institution, interning from June to August at the Archives of American Art.
You're probably asking yourself, "What in the world is a Wiki-what-in-huh?" I assure you, you are not the first to scratch your head at this title.
So what will I be doing and how will it benefit the Archives?
A Wikipedian-in-Residence is a volunteer who works closely with galleries, libraries, archives, or museums (GLAMs, in wiki-speak) to seek ways to collaborate on the sharing of information related to their collections. You can learn more about the concept and origin of this position from the Wikimedia Foundation's Cultural Partnership Fellow and first Wikipedian-in-Residence Liam Wyatt's blog.
There are a number of things that I hope to achieve this summer, including (but not limited to):
Expand coverage on Wikipedia about topics relevant to the Archives of American Art's collections. This includes providing sources for existing pages and creating new pages on notable topics
A content donation to Wikimedia Commons featuring amazing documents and images from the Archives, allowing for these images to be utilized by educators and researchers worldwide with few copyright restrictions
Create an e-volunteer program
Collaborate with university level art history-related educational programs to work with students for article contributions related to the Archives' content
Brown bag training sessions and workshops with Smithsonian employees and volunteers
Examine statistical data related to traffic from Wikimedia websites to the the Archives' website
A behind-the-scenes tour of the Archives and related Smithsonian units for Wikimedia volunteers
A case study about our efforts
…and so much more!
All of these opportunities will lead to the Archives broadening its web presence, extending awareness about its collections, and allowing for a wider community to enjoy expanded access to resources on the visual arts in America.
I will be working closely with Webmaster Sara Snyder, Information Systems Manager Karen Weiss, and curatorial, reference, and collections processing staff. Their passion for sharing and digitizing their collections is inspiring, and I can only hope that my own passion for sharing, educating, and "freeing information" can be equally as inspiring, encouraging other Smithsonian units to get involved as well.
It is going to be a great summer, and the energy coming forth about this internship from the Archives' staff has been indescribable. I'm looking forward to diving in this June to the wealth of information within the Archives' holdings. I also look forward to sharing our efforts with you throughout the summer here on the Archives of American Art blog! Until next time!
Sarah Stierch is a Museum Studies Masters student at George Washington University and Wikipedian-in-Residence at the Archives of American Art.