Art historian Wendy Greenhouse provides an overview of the archival documentation project she recently undertook with the sponsorship of the Terra Foundation for American Art.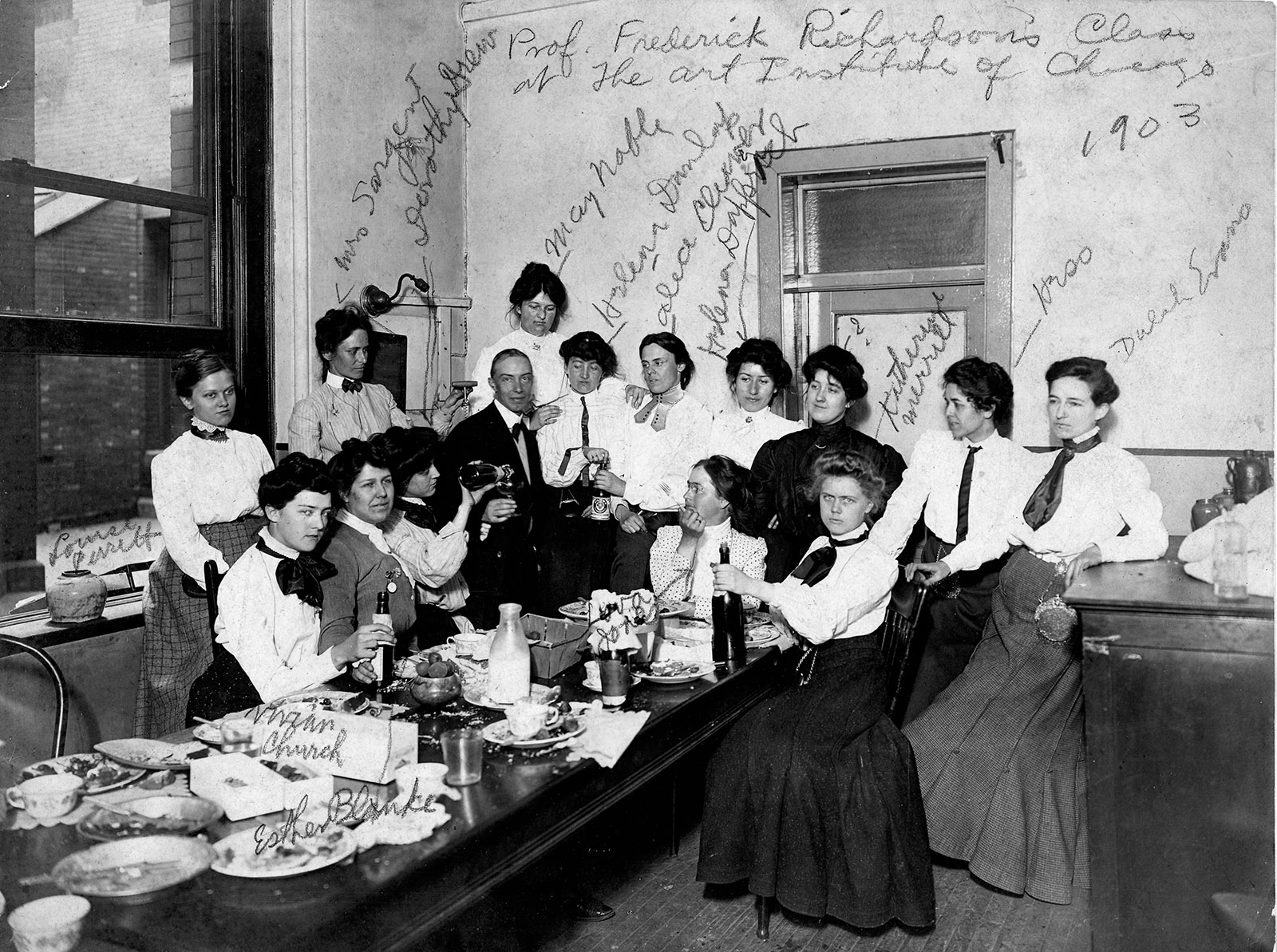 Just as the history of American art is increasingly understood in a global context, attention has also shifted to the role of regional art centers in the larger narrative of American art history. To nurture art historical research in Chicago, the Archives of American Art has launched its Chicago documentation project, Chicago's Art-Related Archival Materials: A Terra Foundation Resource, generously funded by the Terra Foundation for American Art. In addition to ten oral histories of Chicago artists, the project includes a web resource, the product of a year-long survey of archival resources in local repositories.
Much has changed in the quarter-century since the Archives published its 1991 guide Art-Related Archival Materials in the Chicago Area. Major institutions such as the Art Institute of Chicago, the Chicago History Museum, the Newberry Library, and several large research universities remain the primary local repositories, but numerous new collections have been added to their holdings and old ones have been reprocessed. New organizations and institutions with art-related archives have emerged—the National Museum of Mexican Art and Media Burn Independent Video Archive among them—and established collections have added such freestanding units as the Women and Leadership Archives at Loyola University Chicago and the Roger Brown Study Center at the School of the Art Institute of Chicago.
The greatest game-changer, of course, is digital access, allowing efficient online searching through masses of finding aids and catalogs. Important processing and access initiatives, launched by the likes of the Black Metropolis Research Consortium (focused on African American-related topics) and the Chicago Collections Consortium (focused on Chicago history and culture), have centralized many online records in a variety of repositories.
As a Chicago-based art historian with a longstanding interest in local art history, I was asked to serve as project coordinator and to conduct the new archival survey. Between early 2014 and early 2015, I contacted some 150 organizations and institutions in Chicago and nearby suburbs, identified relevant materials in more than seventy-five, and compiled brief records on nearly 900 individual archival collections. The resulting Chicago web resource draws together related material across multiple collections and repositories. These include, for example, the more than thirty individual collections in four institutions that document the first half-century of the Institute of Design, the innovative design program founded in 1937 in Chicago by László Moholy-Nagy as the New Bauhaus. Users worldwide can learn about a wealth of material in Chicago collections, link to repositories' online finding aids, and connect to related collections in the Archives' extensive holdings.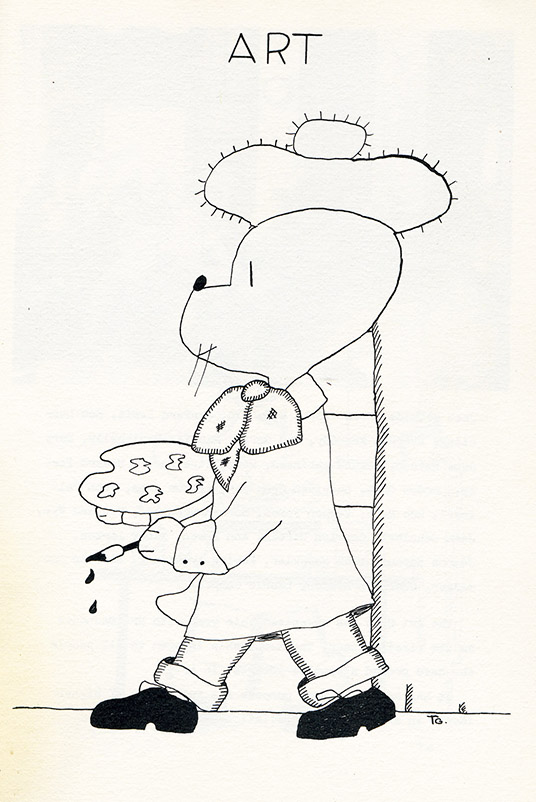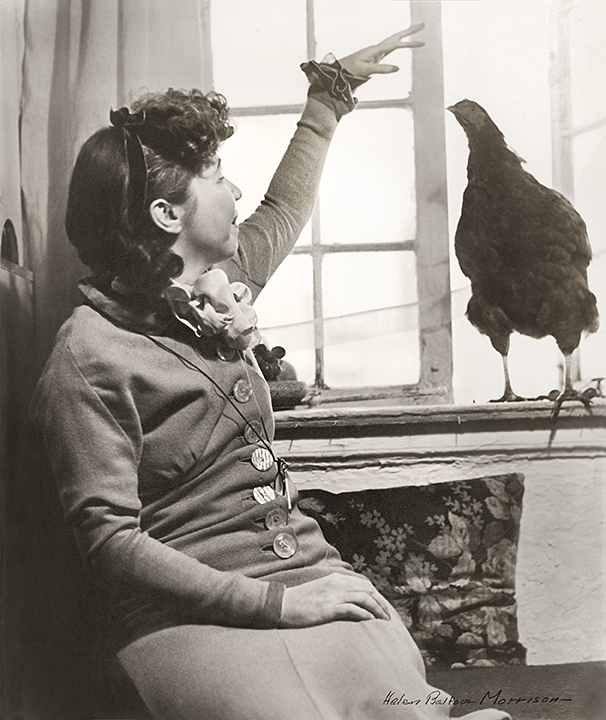 The survey turned up a staggering variety of material: letters by early American artists such as John Trumbull and Washington Allston at the Chicago History Museum, performance art videos gathered by Experimental Sound Studio, sketchbooks by designers Alfonso and Margaret Iannelli at the Kalo Foundation of Park Ridge, and original drawings by Chicago Defender editorial cartoonist Chester Commodore in the Harsh Research Collection of the Chicago Public Library, for example. Individual archival collections can be a single document or span hundreds of linear feet. They consist of not only artists' and designers' papers but also the records of organizations and movements; studios, galleries, and art-related businesses; events such as exhibitions, expositions, and street fairs; the patronage activities of museums, individuals, and a civic club, and more. A search for "public art" brings up collections as diverse as the archive of the Chicago Public Art Group—founded in 1971 to create public art in Chicago neighborhoods—and the Chicago Park District records documenting sculptures, murals, and other artworks dating as far back as the Civil War era. Within the Art Institute's vast institutional archives are the records of the elite patrons' group Friends of American Art and a scrapbook compiled around 1895 by an unidentified art student. Women artists are widely represented in archival collections, from the papers of the butter sculptor Caroline Shawk Brooks, whose cholesterol-laden portrait reliefs created a sensation at the 1876 Centennial Exposition, to the records of the 1990s Chicago feminist collective SisterSerpents.
It's no surprise that the vast majority of archival collections recorded in the survey relate in some way to Chicago, but in many cases these only illuminate the city's under-acknowledged role in the national narrative as a place where artists from everywhere have long sought and found training, opportunities for exhibition and patronage, and work of many kinds. The extensive building archives of the 1926 Elks National Veterans Memorial, for example, include documents relating to its two lavish mural series by Eugene Savage and Edwin Blashfield and exterior relief sculpture by Adolf Weinman, none of them Chicagoans. The papers of painter Elbridge A. Burbank in the Newberry Library and collections relating to the Commission for the Encouragement of Local Art at the Art Institute of Chicago and at the Chicago Public Library demonstrate two distinct phases in Chicago's central role in patronage for images of Native Americans in the late nineteenth and early twentieth centuries. Found among the records of Stone & Kimball (Newberry Library), the Chicago publisher of such nationally important journals as The Chap Book, is material by far-flung American graphic artists, among them Thomas Buford Meteyard, Will H. Bradley, and Francis Davis Millet.
Foundational archives of performance artist Charlotte Moorman, composer John Cage, and experimental "intermedia" artist Dick Higgins make Northwestern University a center for original research on New York's avant-garde art world of the 1960s and 1970s, while the Museum of Contemporary Art Chicago's institutional archives document the city's role as an early venue for performances by Moorman, Cage, Nam June Paik, Philip Glass, Laurie Anderson, and others, which took place at the museum soon after it was founded in 1967.
Among the survey's most rewarding discoveries were nuggets of art-related material embedded in collections and repositories that on their face have nothing to do with art. These testify to myriad historical connections, some as fascinating as they are improbable. The papers of composer John Alden Carpenter (Newberry Library)—whose wife, designer Rue Winterbotham Carpenter, was co-founder in 1916 of the Arts Club of Chicago—contain correspondence with the likes of Marcel Duchamp, Gerald Murphy, Augustus Saint-Gaudens, and John Singer Sargent. Material relating to artist Ed Colker found its way into the papers of his friend the poet Michael Anania at the University of Chicago. And the Field Museum seems an unexpected home for a collection called Photographs of Artists at Work—until we learn that displays of its natural history specimens and ethnographic artifacts were once created by artists such as sculptor Malvina Hoffman and artist-ornithologist Louis Agassiz Fuertes. But material relating to New York-based sculptor John Quincy Adams Ward at Glessner House Museum? It turns out that Ward was a cousin of Chicago art patron Frances Macbeth Glessner. Most intriguingly, the papers of Cremation Society of North America founder Hugo Erichsen (University of Chicago) include letters by sculptor Daniel Chester French, in unlikely company with such other distinguished cremation proponents as explorer Robert E. Peary and the English author John Galsworthy. Who knew?
As this sampling suggests, Chicago's archival collections promise riches of primary documentation to be fully explored, awaiting only intrepid researchers. The Archives' Chicago portal now offers them a roadmap.
Wendy Greenhouse is an independent art historian with a longstanding interest in the history of art in Chicago.