This entry is part of an ongoing series highlighting new acquisitions. The Archives of American Art collects primary source materials—original letters, writings, preliminary sketches, scrapbooks, photographs, financial records and the like—that have significant research value for the study of art in the United States. The following essay was originally published in the spring 2017 issue (vol. 56, no. 1) of the Archives of American Art Journal. More information about the journal can be found at http://www.journals.uchicago.edu/toc/aaa/current.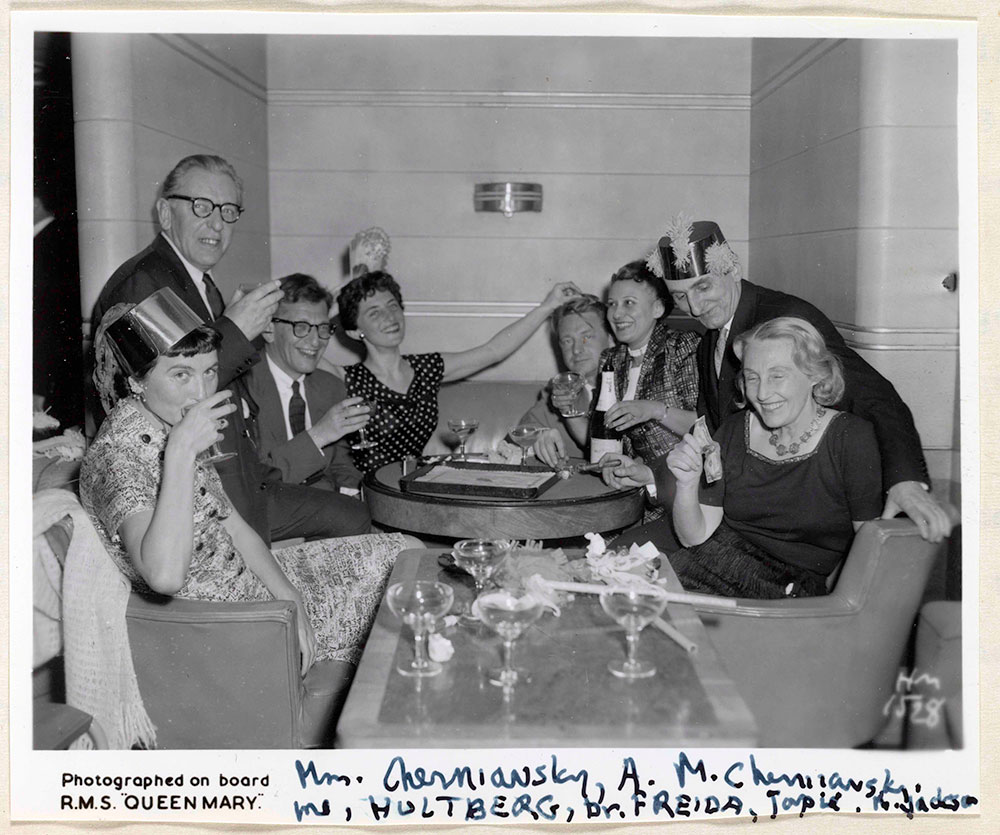 The quintessential New York critic of the mid-twentieth century, Dore Ashton (1928–2017) lived in the four-story brownstone in the East Village that she bought in the 1960s until her recent passing, on January 30, 2017. For years, Ashton and her husband, artist Adja Yunkers, hosted all-night, drunken parties with American abstract painters in that aging structure. During the day, the critic buried herself in the first-floor library, producing a prodigious number of books, essays, and journal entries, and corresponding with colleagues around the world. It was in this library that I and other representatives of the Archives found ourselves in February 2016. The room's walls were lined with bookshelves and its floor covered with file cabinets and storage boxes, so that only a narrow path led from door to desk. Two days later the excavation was complete and more than thirty boxes had been shipped to the Archives, where they joined Ashton's earlier donations.
The recent addition to the Dore Ashton Papers includes fifty years of correspondence between Ashton and creative friends and family members, more than one hundred photographs of the critic at home and on her extensive travels, drafts of her essays and books, research files, appointment and address books, and lectures from her time as a professor at Cooper Union. Ashton was curious about all contemporary arts, and so her papers encompass music, literature, dance, and painting from Europe and the Americas. Fluent in French and Spanish, she befriended Samuel Beckett and Octavio Paz, Gunther Gerzso and Jean Tinguely, and she wrote about their work along with that of many American artists, including Philip Guston, Robert Motherwell, and Mark Rothko.
A highlight of Ashton's archive is her journals, which consist of handwritten and typed pages illustrated with postcards, photographs, and sketches. A snapshots of the critic with art world friends aboard the Queen Mary in 1957 precedes a vivid passage describing the ocean crossing: "On the ship, suspended, slightly dulled by the movement, a head filled with air, no thought trespassing, the beginning of an extended time of thoughtlessness, for every year one feels the need to evacuate the mind more and more." Once she had filled a hundred or so pages with personal and professional writings, Ashton would have them bound into a volume. Among the memorable reflections contained in those volumes is a description of her 1959 visit to Guston's New York studio, where she first glimpsed his post-abstract paintings. "I don't know what to do with this experience," she confessed. "I don't know where are the words to embrace it. Yet there must be somewhere a pause which will illumine me. These [Guston's paintings] are, in any sense, original."
One of the last living critics who personally knew the abstract expressionists, Ashton was the first to develop an eyewitness account of their work. The journals demonstrate that her analysis of abstract paintings by Motherwell, Rothko, and others began with her subjective experience of the work and in conversation with the artist. Out of these direct encounters emerged her interpretations, which continue to shape our understanding of avant-garde American art of the 1960s.
Annette Leddy is the New York collector for the Archives of American Art.