Acquisitions: Moses Ros Papers
This entry is part of an ongoing series highlighting new acquisitions. The Archives of American Art collects primary source materials—original letters, writings, preliminary sketches, scrapbooks, photographs, financial records and the like—that have significant research value for the study of art in the United States. The following essay was originally published in the fall 2016 issue (vol. 55, no. 2) of the Archives of American Art Journal. More information about the journal can be found at http://www.journals.uchicago.edu/toc/aaa/current.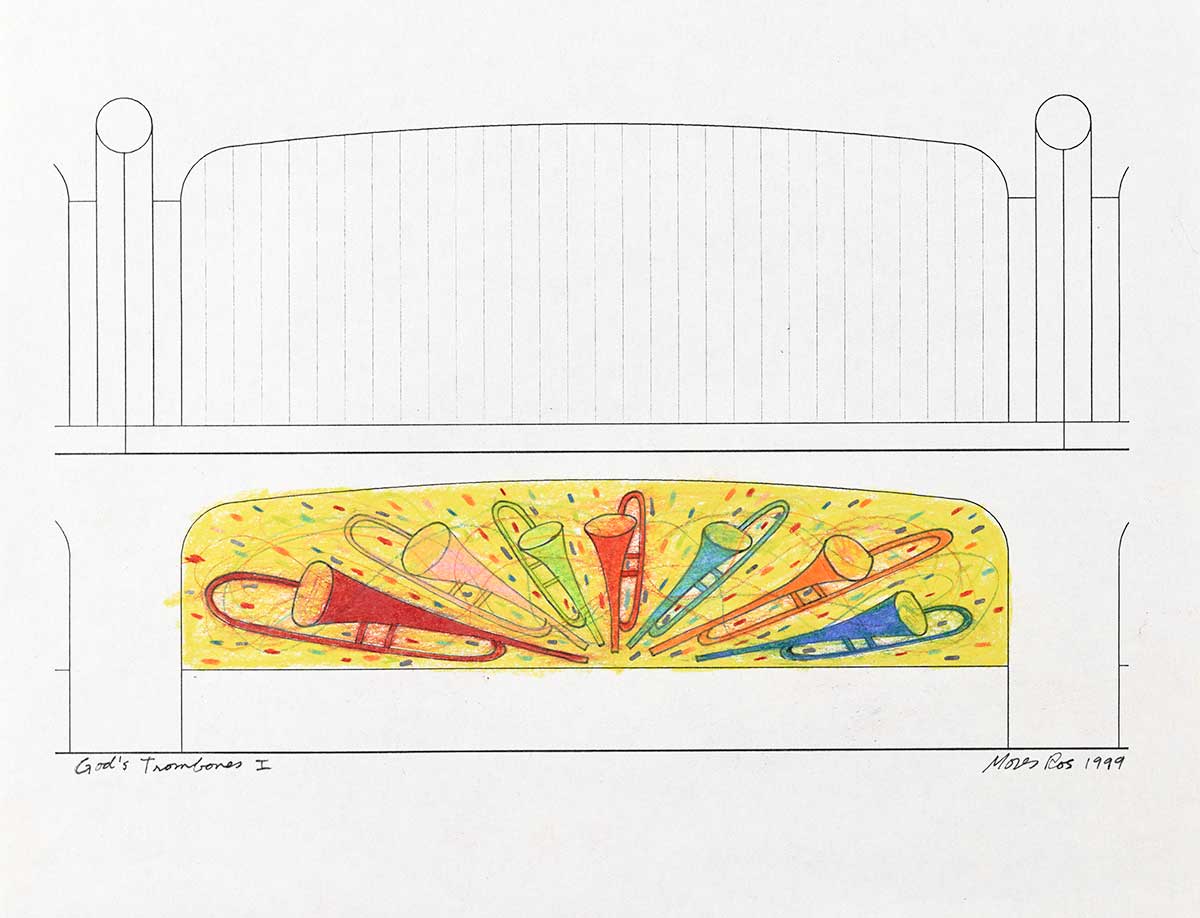 Born and based in New York City, Moses Ros (b. 1958; also known as Moses Ros-Suárez) is a licensed architect and practicing artist. His creative production over three decades has encompassed painting, printmaking, sculpture, architecture, muralism, and video. His papers address work in all of these media as well as document Ros's association with the printmaking collective Dominican York Proyecto GRAFICA (DYPG), other members of which are also represented in the Archives.
The projects documented in the Moses Ros Papers demonstrate how this artist of Dominican descent has negotiated African, African American, Latino, and Caribbean identities in his work. That negotiation takes place through language, sartorial mash-ups, and references to bachata music and dance. His art often features a figure wearing one sneaker and one sandal, simultaneously evoking the streets of New York and the beaches of the Dominican Republic. Two projects will be of particular interest to researchers investigating African American history: a sculpture dedicated to jazz musician Miles Davis, and a mural honoring literary polymath and early National Association for the Advancement of Colored People (NAACP) executive James Weldon Johnson.
The Johnson mural, presented to the New York City Housing Authority for possible installation at the James Weldon Johnson Houses in East Harlem, exists as a proposal only, in a folder of architectural diagrams and sketches in Ros's papers. One component of the mural design is titled God's Trombones I (1999), referring to Johnson's most enduring collection of poems, God's Trombones: Seven Negro Sermons in Verse (1927). Accordingly, the preparatory sketch includes seven brightly colored trombones against a cheery yellow background. Ros's mural proposal joins other references to Johnson at the Archives—in oral history interviews with artists Charles Henry Alston, Romare Bearden, and David C. Driskell, in the Alma Thomas Papers, and in the recently acquired Jeff Donaldson Papers.
Artist Betty Wilde-Biasiny has observed that Ros's sculpture of Davis, Deep Blue Miles (1995), "not only . . . create[s] an effective memorial to a great musician, [but also] invites the spectator to sit down and participate in the memory."1 She means this literally, pointing to the design of the sculpture, which incorporates bench seating on either side, illustrated in a sketch collected in Ros's papers. Seated contemplation is particularly appropriate considering the work's original context. It was commissioned by the Bronx Council on the Arts for Biography Memorials, a project inviting artists to respond through sculpture to one of the many notables buried at Woodlawn Cemetery. The works were installed near the gravesites for one year (April 1995–April 1996). Ros's sculpture design demonstrates another facet of the artist's practice: experimentation with human and animal figuration. Deep Blue Miles evokes Davis through facial profile, hat, and trumpet grafted onto an animal—possibly leonine—body with uplifted wings. Though the sculpture can no longer be visited at Woodlawn Cemetery, those interested in Ros's work are able to encounter evidence of it and the artist's varied practice at the Archives.
Josh T. Franco is the Latino collections specialist for the Archives of American Art.
1 Betty Wilde [now Wilde-Baisiny], "Moses Ros," unidentified essay, n.d. [ca. 1995]. Moses Ros papers, Archives of American Art, Smithsonian Institution.