Papers at an Exhibition: Developing an exhibition at the Archives of American Art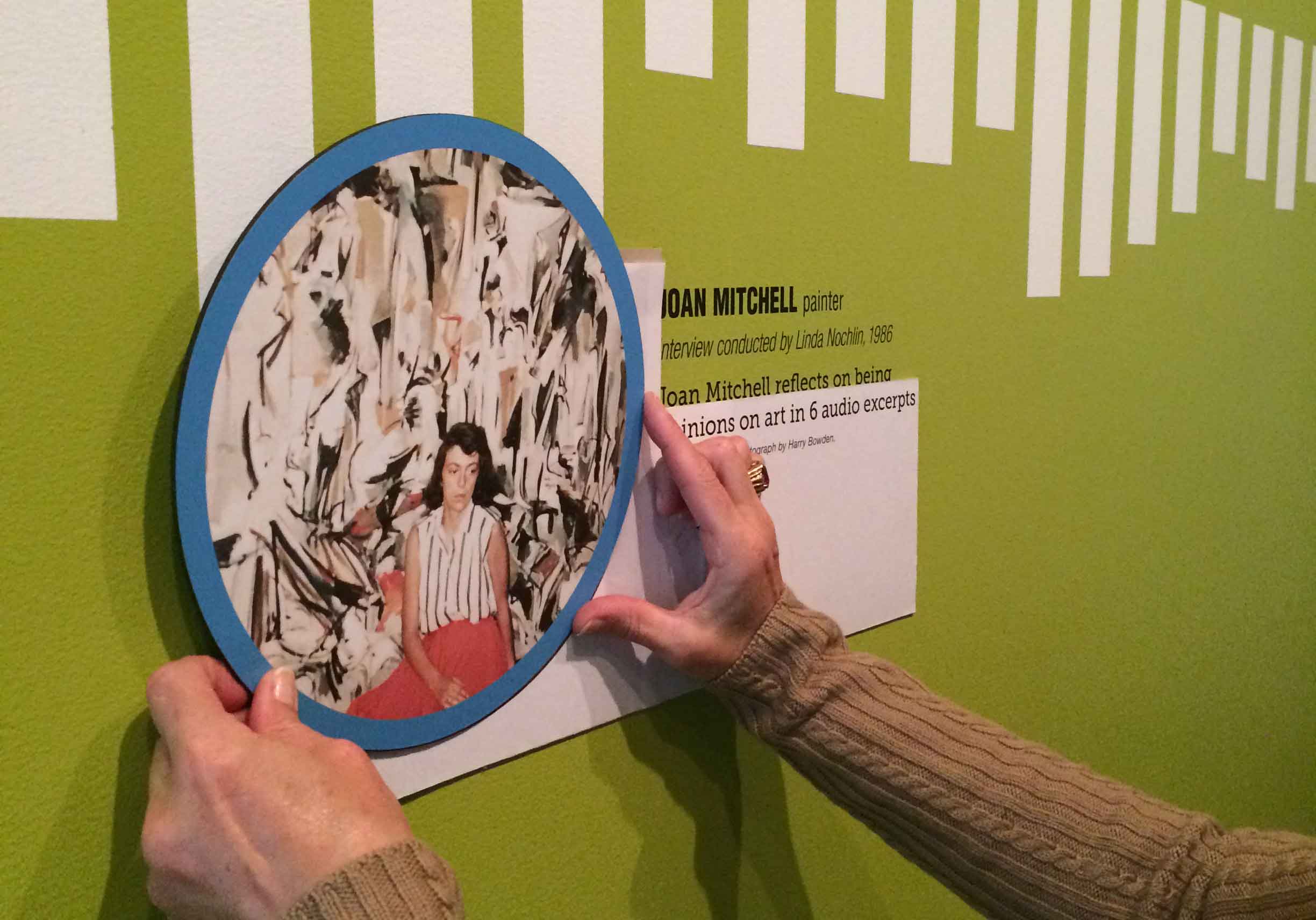 Intern Annie Schweikert details the process of creating our current exhibition, Little Black Books, Address Books from the Archives of American Art, now open at the Lawrence A. Fleischman Gallery in Washington, D.C.
As a curatorial intern at the Archives of American Art this summer, part of my duties included researching, installing, and monitoring our exhibitions in the Lawrence A. Fleischman Gallery at the Smithsonian's Donald W. Reynolds Center for American Art and Portraiture. That sentence may be dry, but the work definitely is not. I have been lucky enough to experience almost every step in the development and unveiling of our latest exhibit, Little Black Books: Address Books from the Archives of American Art, and wanted to give a peek into all the work that goes into a show.
1. The seeds of an idea
Diving straight into our collection of twenty million items without a plan would be entertaining, but a loose starting concept makes research more efficient. Ideas for exhibits can come from anywhere; Little Black Books was inspired by the artist Sophie Calle. After finding an address book on the street, Calle reconstructed its owner's life by contacting his acquaintances. While we won't be calling any numbers in these books, we can reconstruct networks of artists through the address books in our own archives.
2. Research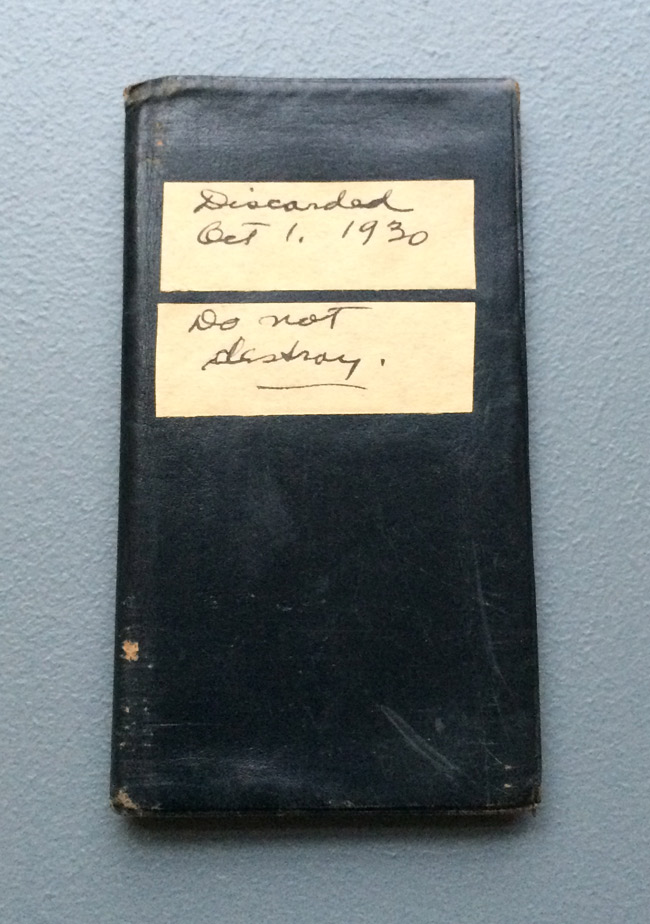 Armed with inspiration, we begin our search. In programming exhibitions, we try to explore new corners of our papers while maintaining a certain level of accessibility. Though letters from James McNeill Whistler may draw a crowd, our exhibitions would grow stale if we showed them all year.
This is not to say that we can't still dig deeper into well-worn collections; in Little Black Books, we have address books from art world stars such as Jackson Pollock and Lee Krasner as well as a case dedicated to the less well-known textile artist Dorothy Liebes.
3. Pulling artifacts
Once we've refined our research, it's time to remove the items from their collections that will tell our story. After pulling the artifacts we want, we lay them out on templates of our display cases. This setup allows us to refine the narrative of the exhibition, or the way in which we integrate the artifacts into a broader understanding of American art history. Being able to lay out the physical objects makes this task much easier—and it's pretty exciting to page through a famous artist's personal address book.
4. Writing the narrative
Labels are essential to guide viewers through a gallery room and within cases, providing both general background and specific detail. Label writing can be tricky, as it's hard to pare down all the research you've done for a concise visitor experience. We strike a balance with the help of the Smithsonian's Office of Exhibits Central, which edits exhibition text for clarity and conciseness.
5. Installing the exhibition
A lot more goes into installing an exhibition than just putting the documents in the cases. Fragile papers go in clear sheaths, photographs with curled-up corners get secured under mats, and books are placed on foam supports.
The Lawrence A. Fleischman Gallery is transformed with a new coat of paint (right now it's an eye-popping color called "Tequila Lime"), and we collaborate with graphic designers and screen printers to cover the walls with photos, text, and graphics. With one last polish of the display cases, we're ready to open to the public.
6. Monitoring the exhibition
One of my first duties upon arriving at the Archives was to monitor the flow of visitors into the gallery. These observations, compared with past results, spark fascinating conversations in the curatorial department about the best methods of engagement. Interviews with visitors go a long way to clarifying what we're doing well and what we could improve, and it's a delight to talk to people who've traveled from afar and chose to spend time in our gallery.
In helping to ready this exhibition, I've researched the Christmas card traditions of Chicago-area artists, condensed the fascinating contents of Palmer Hayden's address/sketch/notebook into a hundred-word label, and painstakingly tied embroidery thread to map out Joseph Cornell's postcard exchange network. Now the fruit of this labor is out there for the public to explore—and I hope you do!
The exhibition Little Black Books: Address Books from the Archives of American Art is on view through November 1, 2015 in the Lawrence A. Fleischman Gallery at the Donald W. Reynolds Center for American Art and Portraiture (8th and F Streets NW, Washington, D.C.). Admission is free.

Annie Schweikert was a curatorial intern with the Archives of American Art during the summer of 2015. She recently graduated from Yale University with a degree in film and media studies.