Artists on Diaries: The Call to Action
This is the next installment in the Artists on Diaries series curated by artist Mary Temple, in which guest authors will comment on contemporary diary practices.
— Archives of American Art Blog editors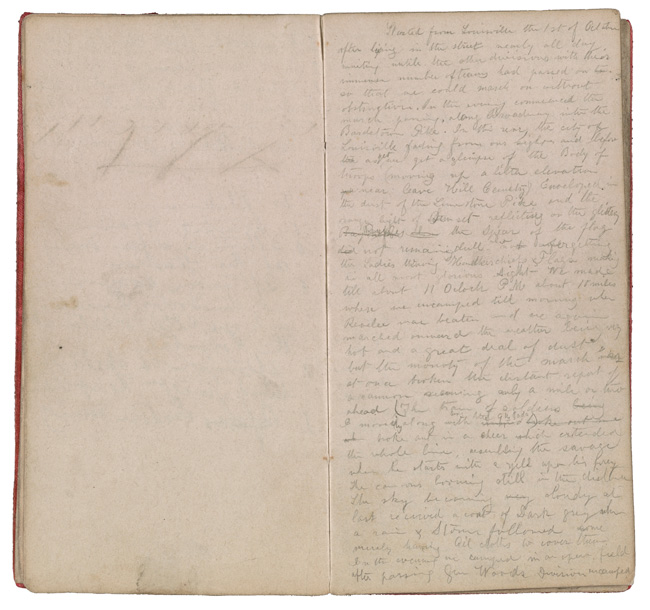 In the previous blog post of this series, Sarah Schmerler described how her friend Martin Wilner's work inspired a series of drawings made while riding the New York City Subway. When I asked Wilner to tell us more about his projects, he began by citing Henry Mosler's diary, on view in the exhibition A Day in the Life: Artists' Diaries from the Archives of American Art. Wilner's purpose in referencing the diary is philosophical—he goes on to discuss responses to crisis. I liked the juxtaposition for another reason as well. I see in both men a love of idiosyncratic detail. It's what made Mosler a noteworthy illustrator. He worked as a Civil War correspondent for Harper's Weekly between June 1861 and November 1862. As described on the Archives' digital project about Mosler, he recorded treks, encampments, skirmishes, and, to be certain, their weariness of war. Mosler was interested in speech and the sound of language. You will find his transcription of the local vernacular accent, detailing "the language of the mountain regions" in his diary. That's where Wilner is kindred. Look closely at the language in the drawings below and you'll find an artist transcribing local accents and vernacular at breakneck speed as the sounds and rhythms wash over him in transit. It's not enough for him to communicate the words, like Mosler he wants us to hear the sounds.

— Mary Temple, Artists on Diaries series curator
In looking at the exhibition entry of Henry Mosler's Civil War diary of 1862, I thought of Francisco Goya's Disasters of War and Otto Dix's Der Krieg series, and was reminded that crisis in life is often a call to arms. For some it is a call for destruction (as in war and combat), while for others it summons construction (as in art—particularly in its documentary role). As a psychoanalytically-oriented psychiatrist as well as an artist, I would be the last to contend that the two are not inextricably intertwined. Nonetheless, these polarities define a spectrum or response with every conceivable admixture.
For me, the first such crisis occurred in a dream that evoked the Holocaust experiences of my parents. This event resulted in the creation of an ongoing project, Journal of Evidence Weekly. Since 1998, I have documented, through drawing, a consecutive, diaristic record of the time spent in transit between all of my daily activities, primarily on New York City subways. For my parents, the train evoked the horror of a one–way journey to places with infernal names like Auschwitz. It is no wonder that I chose to create a project which allowed the trains to journey without end or destination. Only the journey mattered.
The other crisis transpired outside the windows of my studio on September 11, 2001. This time I decided to observe the world at large on a daily basis, with a drawing practice that would telegraph the passage of time through the convention of the Roman calendar. Each work had a companion verso drawing that contained notes on my daily interests. I titled this series Making History.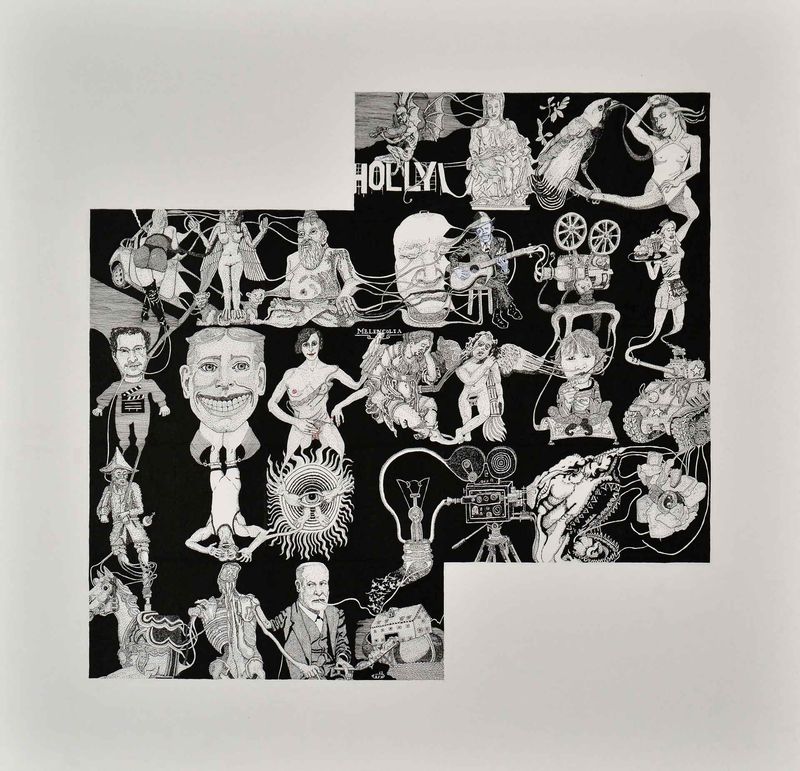 After completing a decade of Making History, I decided to invite other subjects to correspond with me daily for a period of one month, each day providing material that would then become the basis of my regular drawing practice. This shift has produced the current phase of this project subtitled Case Histories.
Traditionally, diaries are inward looking records. In these two ongoing diaristic projects, I look outward to, ultimately, look back in—much in the way we, in effect, project our consciousness outward in order to be able to observe both ourselves and the world around us.
Martin Wilner is an artist represented by Sperone Westwater in New York City and Hales Gallery in London. He is an Assistant Clinical Professor of Psychiatry at Weill Cornell Medical College. His work is in many important private and institutional collections including the Whitney Museum of American Art, Los Angeles County Museum of Art, the Morgan Library and Museum, the Jewish Museum, and the Vassar Art Library. He has been selected as Artist in Residence at SETI (Search for Extraterrestrial Intelligence) for 2015/2016. He has been a Grand Rounds speaker at the Department of Psychiatry of Weill Cornell Medical College on applied psychoanalysis in the context of his drawing practice. The Making History: Case Histories 2012 will be released as an artist's limited edition by the Drawing Center in New York City in spring 2015.

The exhibition A Day in the Life: Artists' Diaries from the Archives of American Art is on view through February 28, 2015 in the Lawrence A. Fleischman Gallery at the Donald W. Reynolds Center for American Art and Portraiture (8th and F Streets NW, Washington, D.C.). Admission is free.
A virtual repository of a substantial cross-section of the Archives' most significant collections.