Artists on Diaries: Sungraphs Moons and Portraits of Days
This is the next installment in the Artists on Diaries series curated by artist Mary Temple, in which guest authors will comment on contemporary diary practices.
— Archives of American Art Blog editors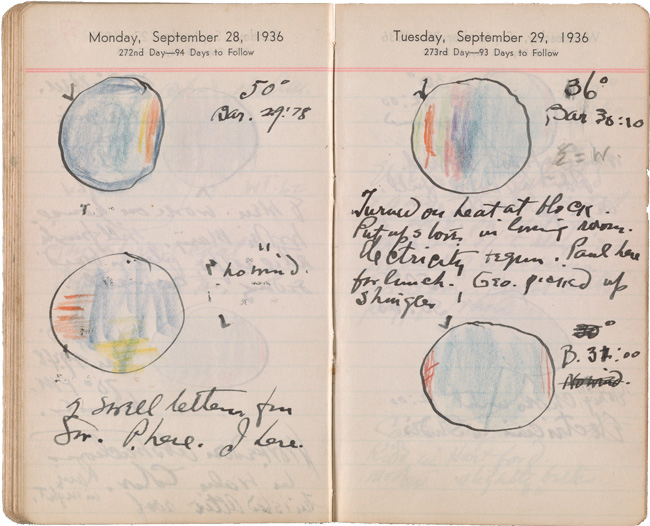 One of my favorite images from A Day in the Life: Artists' Diaries from the Archives of American Art, is Helen Torr Dove and Arthur Dove's diary from 1936. Dove made colored spheres which may signify the phases of the moon, and also noted the temperature and barometric pressure the Doves were experiencing. These entries made me think of another artist I admire, Nancy Brooks Brody, who has agreed to be the next contributor to the "Artists on Diaries" series. In Nancy's diaristic works Sungraphs, Moons and Portraits of Days, she systematically, meticulously, and poetically records her experience of light on specific days.
— Mary Temple, Artists on Diaries series curator
Sungraphs Moons and Portraits of Days

December 2014
Nancy Brooks Brody

working in the woods outside of daily life
feels like lots of time to the day itself
1440 minutes make a grid 38 x 38 — minus 4 places
each day in the may of 2005 i marked the days — the minutes of sunlight of that day
in may the days get longer — some days by one minute some by two or more at either end
i drew my grid in heavy pencil and colored in the squares
leaving blank where the sun was in transit
it was spring so i used the first colors to return
and through the month i spanned the color spectrum — the rainbow
red to violet
all there found
around me
marking time was grounding — i was alone in the wood
at night when the sun was gone my last task was these marks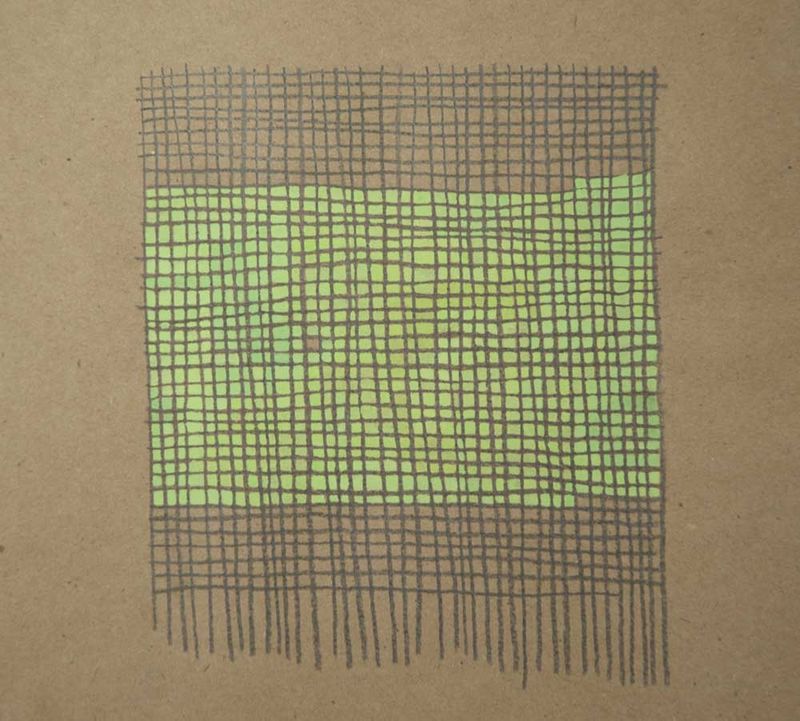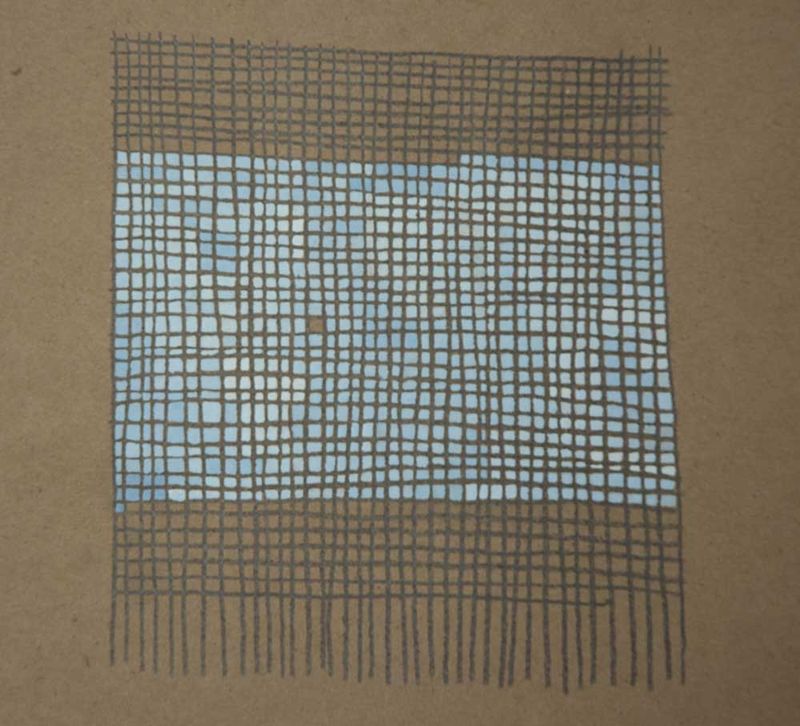 home back to life ive made others
charting a special day
i might look back to past records of a day
in one piece i mark my fathers birthday and deathday august 19 1929
and november 12 1996
march 31 2011 I made i made a graph that showed only the minutes of light (756)
made in cut mirrored pieces of tape — reflecting all light and the room it sits in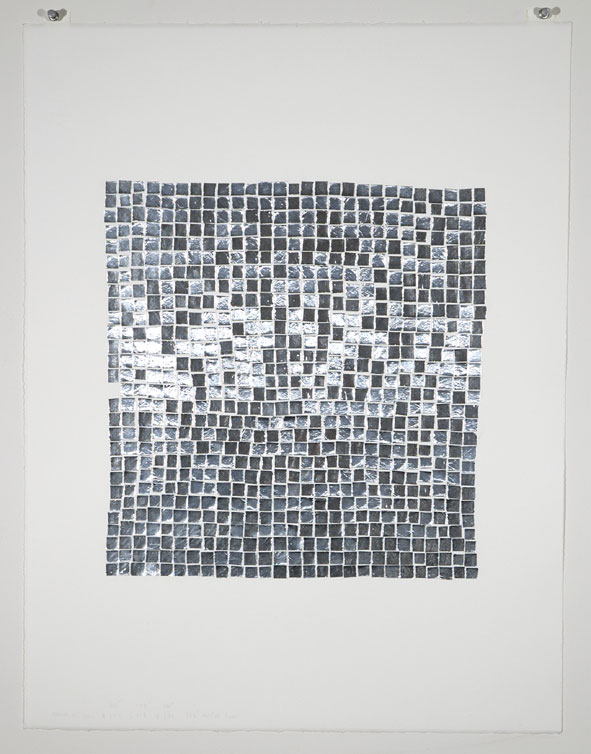 these last years ive been making Portraits of Days
they have three parts
using painted metal embedded into the wall or a wood panel
the moon phase is the black and the white
its measure depends on its waning or its waxing
light passing across the part of the moon that we see from earth
the color is a measure and a memory of the day
something from that day something seen and left
embedded into memory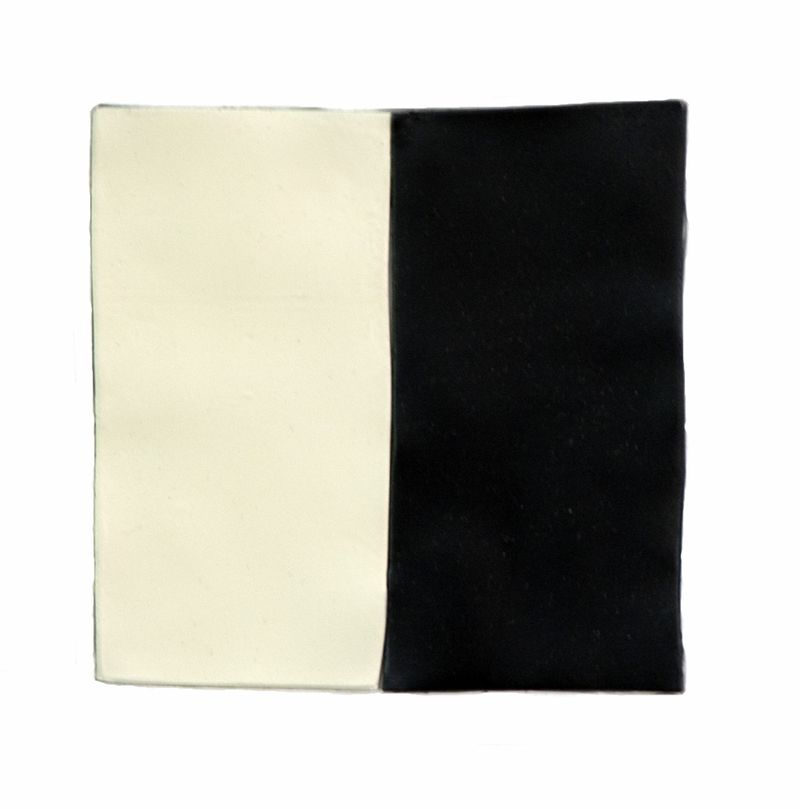 the sea
the road
trees
sand
sky
elements laid out like trigrams
moon waning crescent — green for the love of gardening we shared
moon waning half — blue birthdays and water
moon waxing sliver — road river tree and sky
moon new — resting
moon full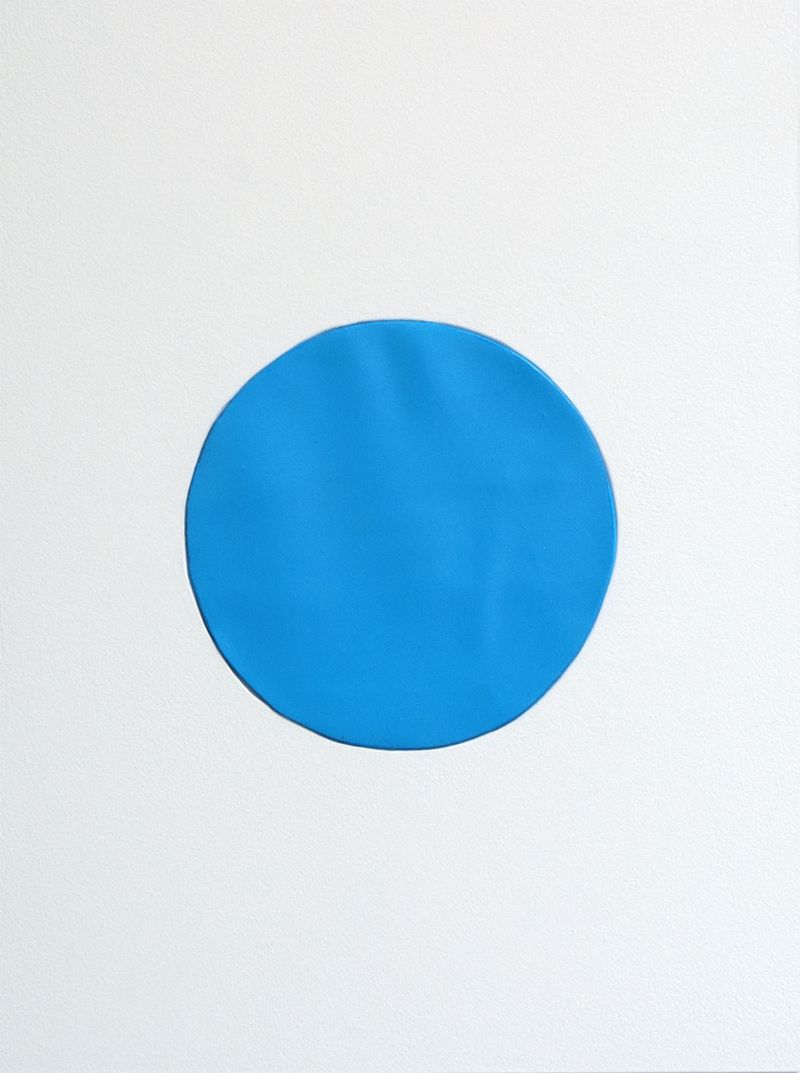 light is the gift — darkness infinite
appearing and disappearing in charted cycles
geometry and numbers — counting and measure
bodies move in space together and apart
leaning in leaning on
moving
Nancy Brooks Brody is a visual artist who was born and raised in Manhattan and grew up on the Upper West Side in the 1960s and 70s. She has lived in various New York City neighborhoods including SoHo, East Harlem, the meat-packing district, and the lower east side, where she lived in the 80s and 90s before moving to Brooklyn. Her paintings, drawings, and sculptures have been shown at many galleries and institutions, including New Math, Andrea Rosen, Exit Art, Virgil de Voldere, the Brooklyn Museum, White Columns, FRAC Haute — Normandie and most recently Andrew Kreps. Her artwork has been reviewed in publications including Art in America, The New York Times, Time Out/New York, the Village Voice and The Sun.
The exhibition A Day in the Life: Artists' Diaries from the Archives of American Art is on view through February 28, 2015 in the Lawrence A. Fleischman Gallery at the Donald W. Reynolds Center for American Art and Portraiture (8th and F Streets NW, Washington, D.C.). Admission is free.