Shakespeare in Santa Fe: Observing the Bard's Birthday with the Art of Dorothy Newkirk Stewart
In honor of William Shakespeare's 449th birthday, a look at some very special editions of his plays from our collection.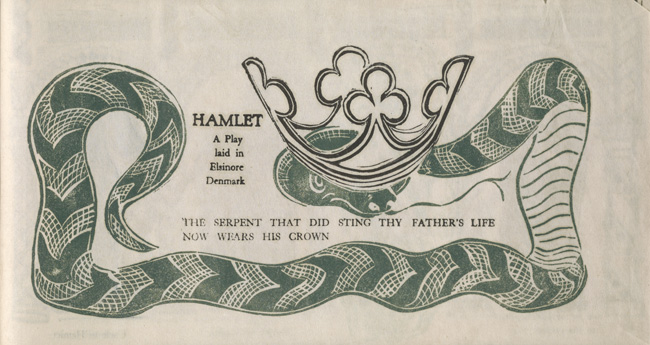 Dorothy Newkirk Stewart (1891–1955) was an artist, printer, and printmaker. Born into an affluent family in Philadelphia at the twilight of the nineteenth century, she led a charmed and privileged life that included education, art, friendships, and travel. She trained at the Pennsylvania Academy of Fine Art where she studied pantomime, stage design, and fresco painting. And, she traveled internationally, touring Western Europe and North America. She favored Mexico. Indeed, when confronted with serious illness, she traveled to Oaxaca with her friend Maria Chabot. Stewart subsequently died of a brain hemorrhage in a hospital in Mexico City in 1955.
Like a cadre of East Coast artists drawn to the deserts of the American Southwest, Dorothy Stewart moved to Santa Fe, New Mexico with her suffragist sister, Margretta Stewart Shaw Dietrich. Dietrich bought properties along Canyon Road, forming an artist compound. There, Stewart built herself a studio at El Zaguán.
Over the course of twenty years, Dorothy Stewart researched, composed, illustrated, and published several books on such topics as vernacular architecture, urbanism, and Native American dance. She also produced two volumes devoted to (abridged) Shakespearean plays: Hamlet and A Midsommer Night's Dream.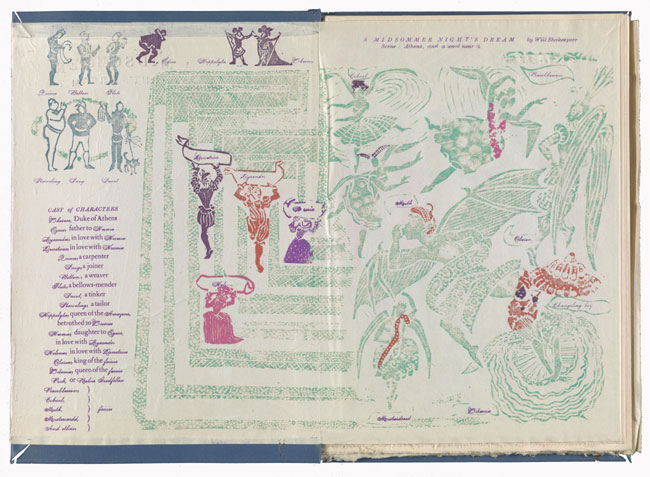 Her illustrations for the beloved comedy A Midsummer Night's Dream depict the romantic entanglements of the various pairs. Lovers, fools, and fairies grace the pages. And, the twisted serpents on Hamlet's cover and title page symbolize the play's treacherous themes.
D.N.S.'s block prints accompany and extend the Bard's imagery. On the occasion of William Shakespeare's 449th birthday, April 23rd, have a look.
Kelly Quinn is the Terra Foundation Project Manager for Online Scholarly and Educational Initiatives at the Archives of American Art.