You've Got Mail Art: Discovering John Held Jr.'s Role as Librarian and Mail Artist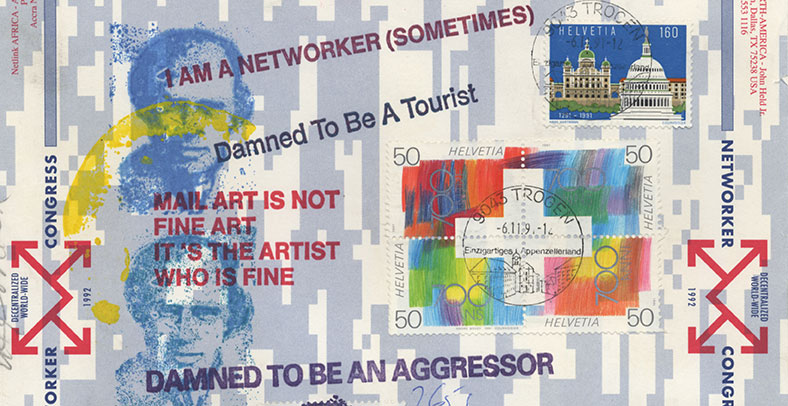 Smithsonian Libraries professional development intern and book artist Amanda Meeks explores the richness of mail art.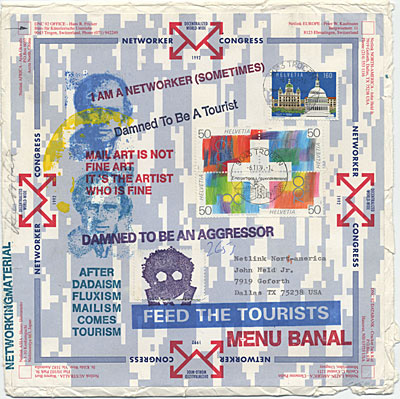 Mail art is not exclusively an American art form. In fact, it is an amazing phenomenon because it reaches across international physical, political, and social borders. My interest in mail art comes from a love of underground art forms that stem from artists' who strive to unite art and life.
During a Smithsonian Institution Libraries (SIL) professional development internship focusing on artists' books I was reacquainted with mail art. I found several artists' books that contained examples of mail art within SIL's hidden collection and decided to look a little deeper into the subject. This led me to the Archives of American Art and to the John Held papers related to mail art, 1973-2008.
I pored over the papers and found that John Held, Jr. is not only a mail artist and a librarian, but he has documented an art form that is culturally significant around the world in a way that nobody else has. What I found was that he captured examples, ideas, and opinions of this democratic medium from the "father" of mail art, Ray Johnson, to hundreds of lesser-known mail art participants across the globe by corresponding with them over the course of several decades.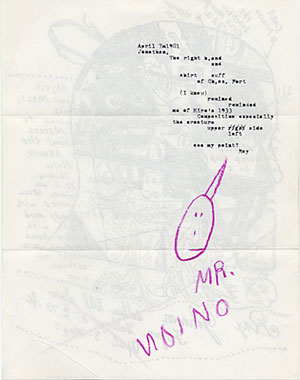 As a recent Library School graduate, this experience impacted the way I view the documentation of art history in libraries and archives. It seems that it is no longer enough to be the "keeper of the books"; to be a truly effective librarian one must become immersed in the culturally significant activities as they are happening, as John Held, Jr. did. Through unifying art, librarianship, and life, the history of art becomes a rich well of information and inspiration accessible to anyone.
Explore more:
Amanda Meeks was a Smithsonian Institution Libraries professional development intern. She is a book artist and a recent graduate from Emporia State University's Portland, OR School of Library and Information Management program.
Blogs across the Smithsonian will give an inside look at the Institution's archival collections and practices during a month long blogathon in celebration of October's American Archives Month. See additional posts from our other participating blogs, as well as related events and resources, on the Smithsonian's Archives Month website.
Comments
Posted by

October 8, 2012
on
Mail Art. Who would have known? But I'd really would love to have gotten mail art in my inbox.
Posted by

November 28, 2012
on