Facial Hair of Note: Daniel C. Beard
Archivist Jennifer Snyder returns with a new installment of Facial Hair of Note.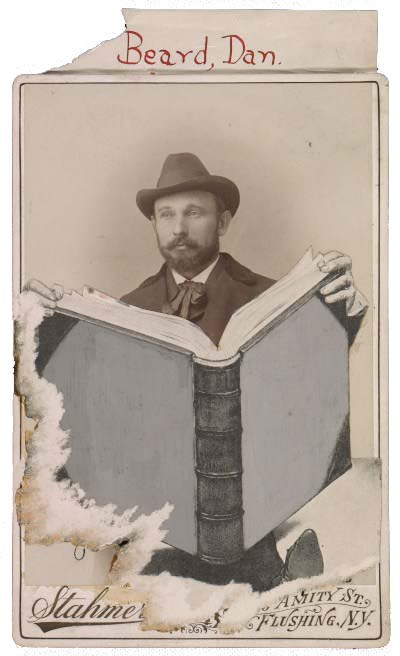 Daniel Carter Beard, founded the Sons of Daniel Boone in 1905, a youth program that merged with the Boy Scouts of America in 1910. Beard was an illustrator as well as an outdoorsman.
At some point someone felt this portrait of Beard needed to be "improved"—the book with hands and feet has been pasted to the original photograph, making for an amusing collage!
Jennifer Snyder works with oral history interviews at the Archives American Art. When not sending interviews out for digitization, she is writing about extraordinary examples of facial hair for this blog.
Blogs across the Smithsonian will give an inside look at the Institution's archival collections and practices during a month long blogathon in celebration of October's American Archives Month. See additional posts from our other participating blogs, as well as related events and resources, on the Smithsonian's Archives Month website.
Comments
awesome, it's very interesting for me.
Posted by

October 28, 2012
on
its very unique and awesome for me :)
Posted by

November 17, 2012
on