Facial Hair of Note: Ramón Carulla
In the latest installment of Facial Hair of Note, archivist Jennifer Snyder highlights painter Ramón Carulla.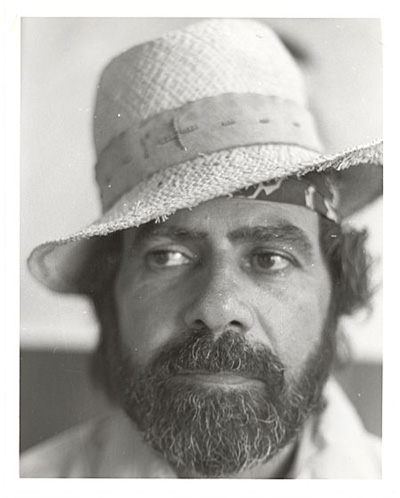 Ramón Carulla was born in Havana, Cuba, in 1938. Today, he lives and works in Miami making figurative art. This photo, taken in 1980, makes me want to put on my sandals and find a margarita so we can sit down and talk about how his latest dream has made its way into his work. Join us?
Explore more:
Jennifer Snyder works with oral history interviews at the Archives American Art. When not sending interviews out for digitization, she is writing about extraordinary examples of facial hair for this blog.
Comments
Posted by

June 20, 2012
on
Carulla states, "We all are jugglers, escapists, rockets, and entertainers in the interminable circus of life."
Posted by

June 28, 2012
on
such a classic photo of 80's
Posted by

June 28, 2012
on
very nice post. I hope more like this. Thanks.
Posted by

July 7, 2012
on
Wonderful photo, so much character and expression.
Posted by

July 28, 2012
on
<strong>Scott Tucker</strong>
Facial Hair of Note: Ramn Carulla - Archives of American Art Blog
Posted by

July 10, 2012
on