Blogs across the Smithsonian will give an inside look at the Institution's archival collections and practices during a month long blogathon in celebration of October's American Archives Month. See additional posts from our other participating blogs, as well as related events and resources, on the Smithsonian's Archives Month website.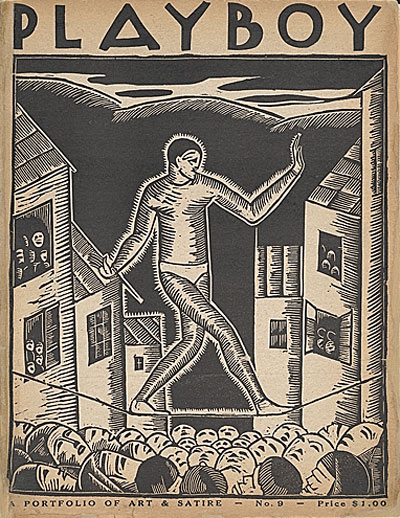 Although the Archives of American Art fits the category of manuscript repository, the definition does not limit our holdings to handwritten documents. Published materials, while not always rare, are often found among the collections. Art periodicals find their way to the Archives in papers of artists, critics, editors, writers, art historians, administrators, and illustrators, occasionally in complete runs.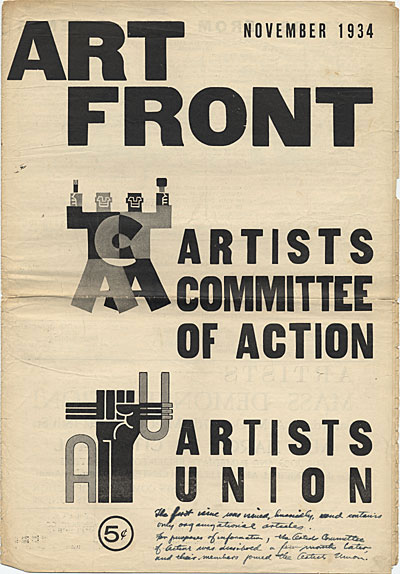 Arts administrator Mildred Baker, although best known for her work with Holger Cahill on federal art projects, donated her set of nine issues of Playboy: a portfolio of art and satire that ran from 1919 to 1924. They feature many original hand–pulled woodcuts and linocuts contributed by George Biddle, Jerome Blum, James Chapin, Adolf Dehn, William Gropper, Alfred Maurer, Boardman Robinson, John Storrs, F. Vollaton, Max Weber, and Marguerite and William Zorach. Ezra Pound, Dorothy Parker, and Robert C. Benchley are among the many well known literary contributors.
As a champion of art photography, critic Elizabeth McCausland passed on to the Archives several volumes of Camera Work, a photography periodical edited by Alfred Stieglitz published in New York between 1903 and 1917. These were combined with scattered issues received by other donors to result in holdings of thirty-three issues out of the fifty published.
The Archives also holds a number of important published materials reflecting politically turbulent times. More than one half of the William Gropper papers consist of publications featuring his illustrations, including New Masses, Liberator, and Der Hammer. And, issues of Art Front, published from 1934 to 1937 by the Artists' Union, containing illustrations, articles, and cartoons by numerous artists, are found in multiple collections held by the Archives. A nearly complete run was also donated by Dewey Albinson, a WPA administrator from Minnesota.
In the past, given the non-unique status of publications, it was not an uncommon practice to separate published materials from their original collection during archival processing. In some cases they were transferred to the Smithsonian Institution Libraries and, in others, they remained uncataloged. A project to identify and catalog these publications remaining at the Archives is currently underway, supported by a grant from the Smithsonian's Collection Information System fund, established by an Act of Congress in 1998 to support the development and enhancement of Library, Archives, and Museums online catalogs and websites. Issues of little magazines from the 1920s such as Broom, Rhythm, The Dial, along with dozens of other periodicals, exhibition catalogs, brochures, bulletins, and books dating from 1790 through 1945 will soon be described, and in some cases, digitized.
Karen Weiss is the Information Resources Manager at the Archives of American Art.