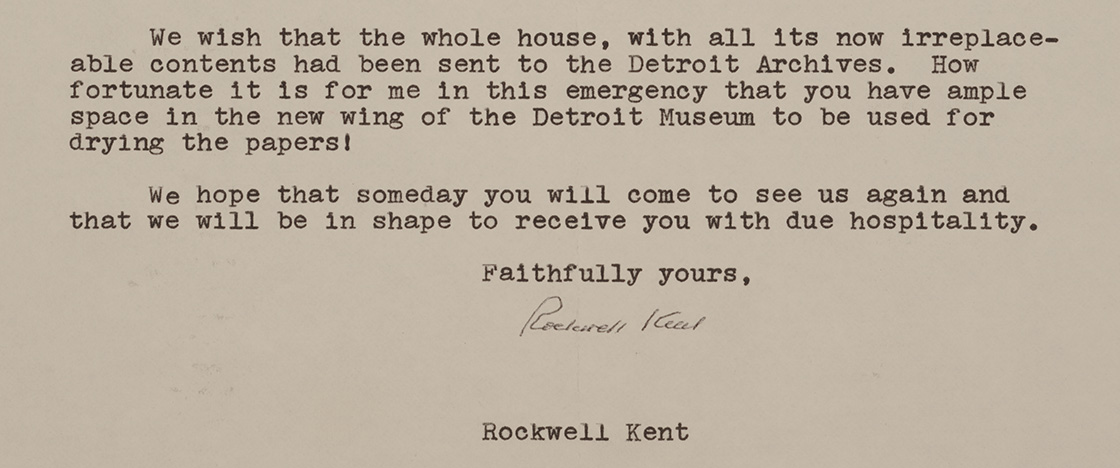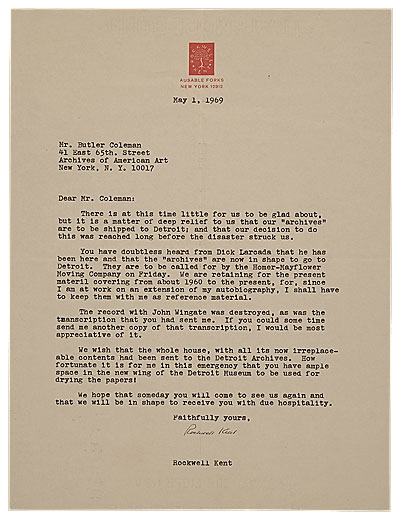 October is American Archives Month—a time to celebrate the importance of archives across the country. In honor of Archives Month, we're participating in a month-long, pan-Smithsonian blogathon. Throughout October, the Archives of American Art Blog, and other Smithsonian blogs, will be writing about archival collections, issues, and behind-the-scenes projects. We encourage you to subscribe to an RSS feed of ALL blogathon posts from across the Smithsonian and to check out the participating blogs—a full list can be found on the Smithsonian's Archives Month website.
In addition to the blogathon, the Smithsonian will be celebrating Archives Month with various activities, including an Archives Fair and a Facebook Q&A with Smithsonian archivists and conservationists. The Archives Fair will be held on Friday, October 14 from 9 a.m. to 5 p.m. at the S. Dillon Ripley Center on the National Mall, and will include lectures, informational tables, as well as an "Ask the Smithsonian" event at which visitors can bring their archival items for review by Smithsonian experts.
If you can't attend the Archives Fair, we will be live streaming the lectures on the Smithsonian's Archives Month website, and we also invite you to bring your archival questions to Facebook on Wednesday, October 12 from 10 a.m. to 5 p.m., when Smithsonian experts will be on hand to answer your questions live on the Smithsonian Institution Facebook page.
Stay tuned for more details about Archives Month activities!
Comments
Great posts. I really like what you're doing here. Keep the positive posts coming.
Posted by

November 16, 2011
on