In the latest installment of Beards of Note, our intrepid facial hair researcher, archivist Jennifer Snyder, explores a style of beard called the Monkey Tail.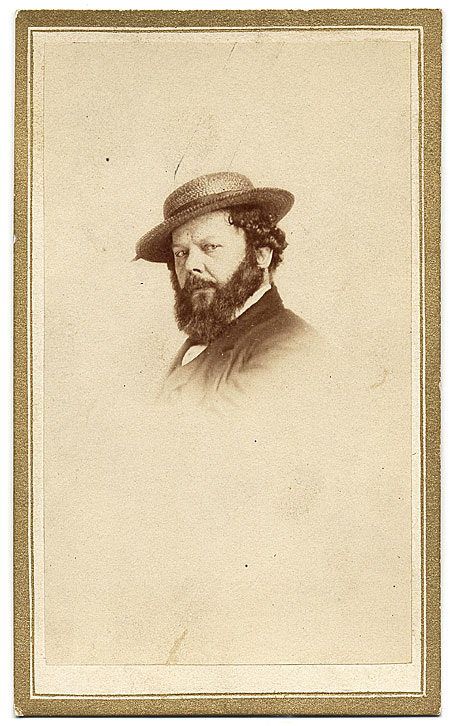 I recently read about a new beard style that is taking the world of facial hair by storm: The Monkey Tail, A Beard. So I got to thinking, if this beard had existed in the nineteenth century, how many artists would have adopted the style?
Perhaps American painter Louis Lang (1814-1893) would have. After his death in 1893, The New York Times labeled Lang an eccentric in an article about his will. I can certainly picture him sporting The Monkey Tail—can you?
See several of Lang's paintings on The Metropolitan Museum of Art's website.
Jennifer Snyder works with oral history interviews at the Archives American Art. When not sending interviews out for digitization, she is writing about extraordinary examples of facial hair for this blog.