Archives of American Art Journal editor Darcy Tell, remembers Garnett McCoy, curator emeritus of the Archives.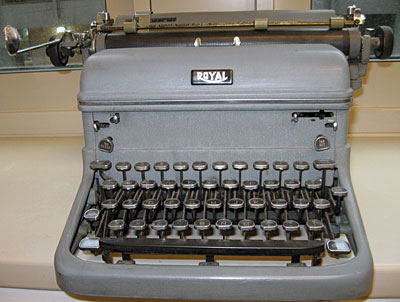 We are sorry to announce the death of Garnett McCoy, curator emeritus, who played a central role at the Archives of American Art for many decades.
Garnett, editor of the Archives of American Art Journal from 1963 until his retirement in 1993, died on January 3rd. Garnett served in many capacities at the Archives. He was hired as an archivist in 1962 and soon took over the organization's membership bulletin, which in his hands quickly became a more ambitious publication.
Garnett marked the Journal (as it became in 1964) with his own easygoing but deliberately pitched voice. Not much given to declarations of any kind, he gave readers real substance, based on primary documents, presented with clarity and precision. Deeply committed to political engagement, for example, he expressed his interest not by editorializing but by publishing, over decades, his own writing and writing by other scholars, many of whom were guided by Garnett to undiscovered subjects, materials of study, and new ideas. Along the way, he cultivated qualities that are now out of fashion: understatement, literary felicity, and a finely judged sense of historical context and appropriateness.
Garnett was an unusual mix of old and new and a man of graceful habits. He nearly always wore a jacket and carried a pocket knife and handkerchief. He swam at a place called the Capitol East Natatorium, whose name suited him perfectly, and rode his bicycle to and from the office. He told fabulous stories, often about long-dead artists, and, when he was in the right mood, he was a ready and satisfying gossip.
Garnett's accomplishments—and also his elegant modesty—were exemplary, and he made a contribution to the Archives and scholarship that is difficult to measure. I urge anyone with stories or memories of this erudite and self-possessed man (he used to say that a gentleman never hurries) to leave a comment on this blog post.
Darcy Tell is editor of the Archives of American Art Journal.