This photograph of a tea party in an artist's studio has long remained a mystery at the Archives of American Art. Can you help us identify the woman between Holty and Miró, and the two men on the far right? Do you know whose studio this could be?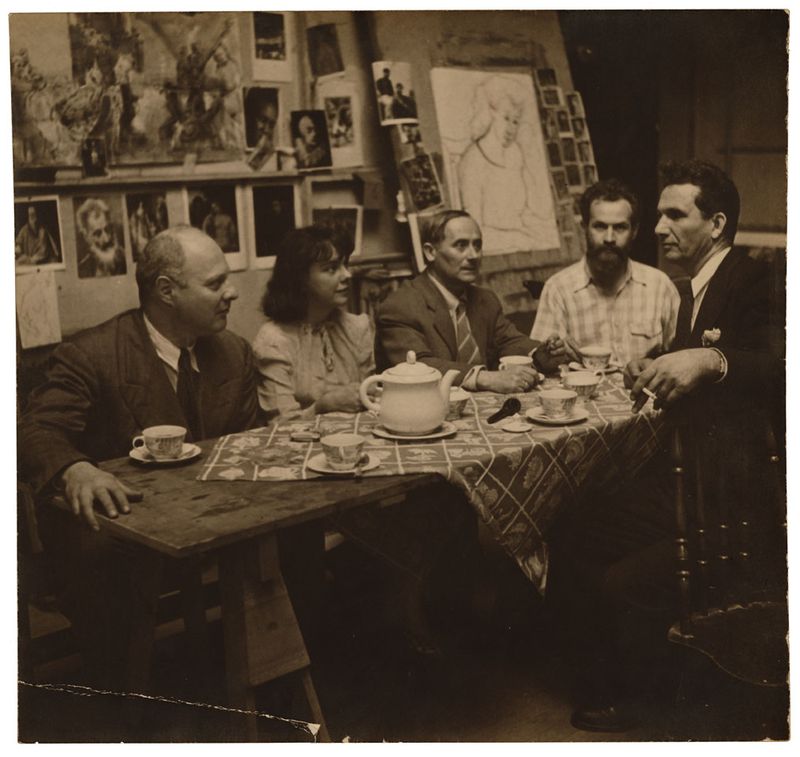 Here are the clues:
American painter Carl Holty (1900–1973) is on the far left.
Spanish painter Joan Miró (1893–1983) is in the center.
In 1947, Miró borrowed Holty's studio in New York while he worked on a mural for a restaurant in Cincinnati.
The Museum of Modern Art exhibited Miró's mural before it traveled to its final destination in Ohio.
Nothing is written on the back of the photograph that indicates the guests' identities.
Leave a comment or tweet us at @ArchivesAmerArt if you know something about this photo!