Archivist Jennifer Snyder investigates the prominent beard of a prominent Boston artist in the latest installment of Beards of Note.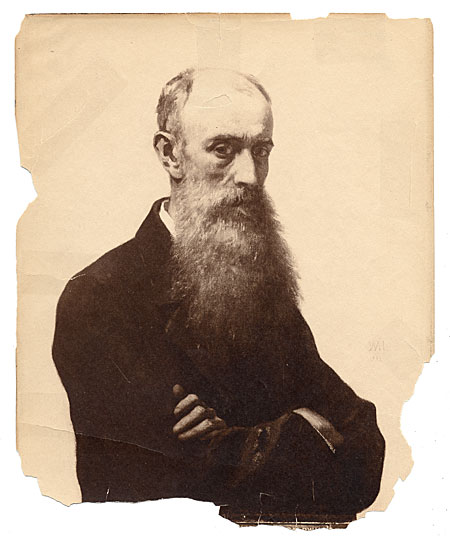 William Morris Hunt should be considered one of Boston's most important painters, becoming one of the most prolific creators of landscapes and portraits in the nineteenth century. He also traveled in Boston's most prominent intellectual circles.
Unfortunately, Hunt suffered from depression and committed suicide in 1879 at the age of fifty-five. Hunt looks much older than fifty-five in both of these images and (I think) his state of mind is clearly reflected, as well.
The image on the above left is a photograph of Hunt's 1866 self portrait, found at the Museum of Fine Arts in Boston, MA.
The photograph below shows Hunt in a painter's smock with his palette and brushes at his studio in Boston, his beard a bit shorter and whiter in 1879, shortly before his death.
Jennifer Snyder works with oral history interviews at the Archives American Art. When not sending interviews out for digitization, she is writing about extraordinary examples of facial hair for this blog.