Jenifer Dismukes looks at one of summer's greatest pastimes: riding a bicycle.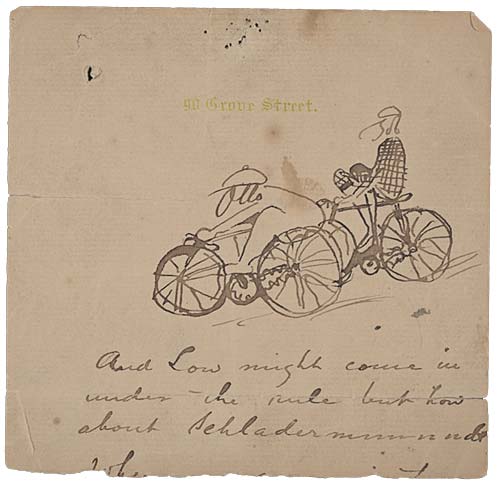 Robert (Bob) Blum and Otto Bacher were avid cyclists, and their letters to each other trade remarks about tire punctures, recreational rides, and deals on secondhand bicycles. This ink drawing of the bike-riding artists, whose first names you'll find where their faces belong (Otto is in the foreground, and Bob, wearing a plaid jacket, is to his right), is one of several such images in the Otto Bacher papers.
Jenifer Dismukes is managing editor of the Archives of American Art Journal.