I've had the pleasure of escaping the recent crippling heat in Washington, DC to begin a nearly month-long collecting trip in the Rocky Mountain states. We loosely define these as New Mexico, Colorado, Wyoming, Montana, Idaho, Utah, Nevada, and Arizona. I will be visiting every one!
I'm in Colorado at the moment, a state which has traditionally attracted artists, hippies, bikers, and free spirits with its wild west appeal, striking topography, and relatively low cost of living. During the 1960s and 70s a huge number of communes were established here, many of them around ideals of artistic freedom. I visited one such magical place.
Libre was founded in 1968 by New York painter Dean Fleming, his wife Linda, and a group of their close friends. Fleming was part of the important Park Place group of artists who fused geometry, sculpture, painting, and sound to create groundbreaking group installations in their cooperative space in SoHo. Fleming was intrigued by the design philosophy of Buckminster Fuller and his geodesic domes as a low cost solution to housing shortages. After visiting Colorado for an exhibition in Denver, Fleming purchased a remote 360 acre tract of land in the mountains southwest of Pueblo, Colorado. With the help of his friends he built the house and studio he lives in to this day.
Fleming invited his friends to move to this land and build their own homes. Slowly, the community gained momentum. Eventually, they built fifteen homes, placed the land into a non-profit corporation, and drafted a set of bylaws governing only the most primary concerns of the community. Libre survives to this day.
An astonishing collection of thousands of photographs from every stage of his life and career, correspondence, and hundreds of sketchbooks constitute Fleming's archives. His studio space, built by his own hand, is a marvel of light and simplicity.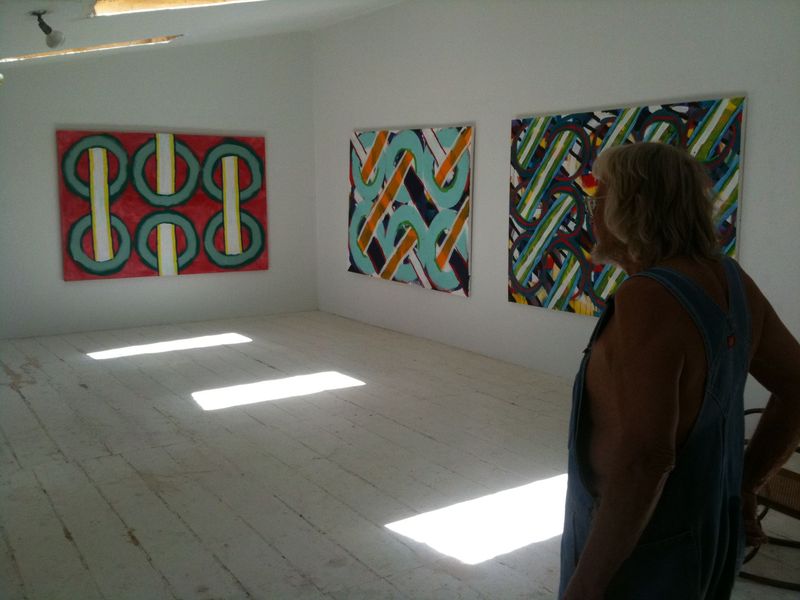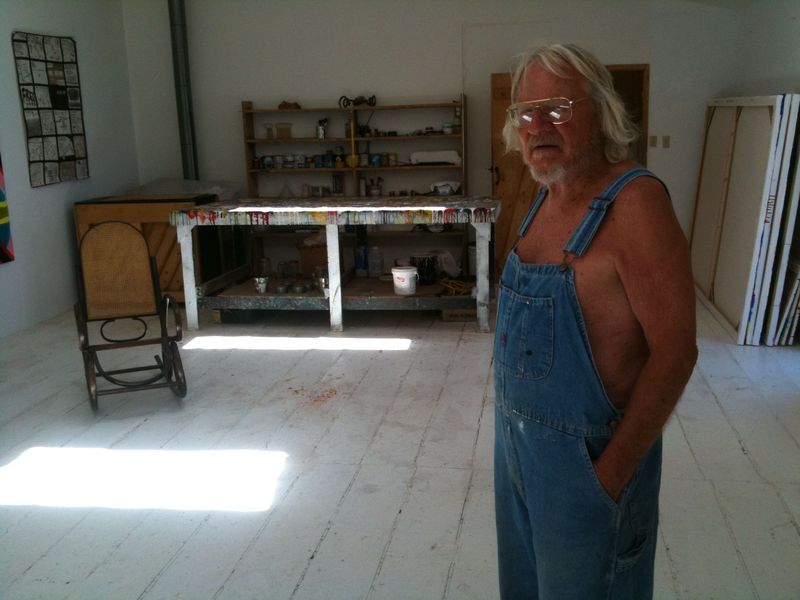 Fleming's son, Luz was born at Libre and was also married there just a few days before my visit. Luz and his wife, Christine represent the next generation at Libre and are a testament to its continued vigor. As the four of us sat in Fleming's kitchen with its hand-hewn charm and loving solidity, I was struck by how much the manifestation of one's vision for life relies on a sort of relaxed courage. Fleming said, "We didn't know how to build any of this stuff. We just came out and did it."
Jason Stieber is one of two Collections Specialists at the Archives of American Art. Jason travels throughout the United States in search of treasures to add to the Smithsonian's collections.