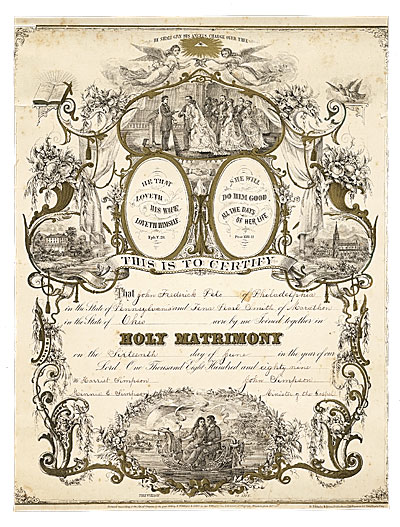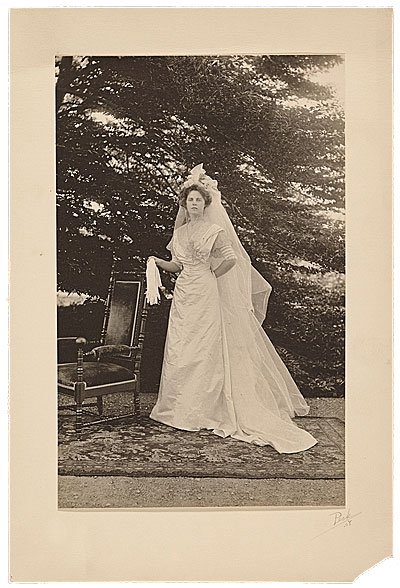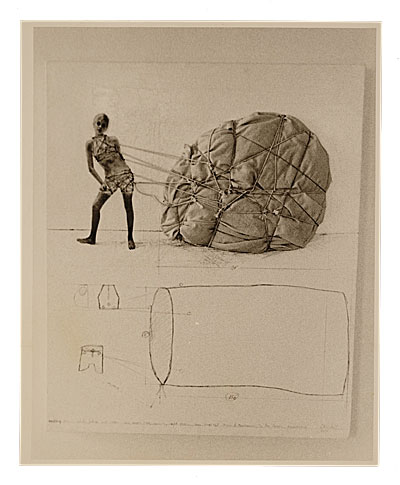 With 13% of the Archives' staff planning a wedding this year, I wondered whether we could find inspiration among the collections.
It would take a bold bride to wear Christo's 1967 "Wedding Dress."
The chains of wedlock may be heavy, but the silk ropes of wedlock are even heavier. Are there strings attached to this bride's marriage? Does her dress represent the behemoth wedding industry? Or is she merely the ultimate fashion victim?
Julie Schweitzer is a processing archivist at the Archives of American Art.