Archivist on the Road: San Francisco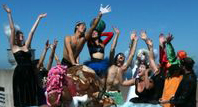 Collection specialist Jason Stieber recounts his recent trip to San Francisco in the new series, Archivist on the Road.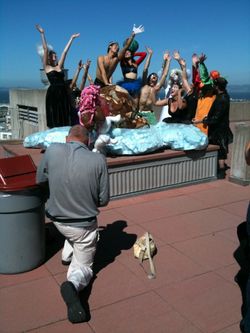 When people ask me what I do, I tell them I travel around the U.S. collecting letters, sketchbooks, photographs, and other primary source documents from artists, dealers, and scholars for the Smithsonian Archives of American Art's research collections. They look at me for a beat and ask, "How did you get that job?"
It's true. I have one of the world's coolest jobs.
I was on a collecting trip to San Francisco recently and was visiting my friend Michelle Silva, a film-maker and curator who has helped me develop an interest in documenting the world of avant-garde film. Michelle and I had dinner with George and Mike Kuchar, two legendary experimental film-makers. Despite years in the Bay Area, these twin brothers still sport charming, crusty Bronx accents. George teaches film production at the San Francisco Art Institute and suggested we come to the school to see his class in action.
Within minutes of arriving at the studio the next day, George's students had dressed me in outrageous clerical drag constructed from a closet full of cast off costume pieces, hats, props, and stage weapons. They were shooting a music video for Andy Ditzler's new song "Solstice."
The plot of the video was a mystery to me but seemed to unfold organically as a carefree improvisation between George and his students. There were ghostly visitations, religious processions, and various mock rituals. Michelle and I had cameos as "the Pope and his mistress." Needless to say, the mood was irreverent. George was directing them at play.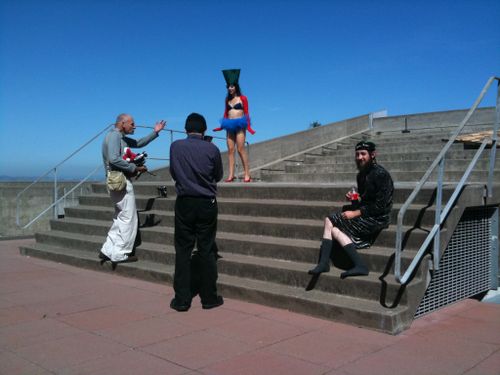 It was a useful lesson. In a civilization dominated by cycles of work and consumption, making art can remind us to approach the world as we did when we were children—associating freely, adopting new identities, enjoying color and movement for its own sake, and with a fresh take on the meaning of symbols and customs.
One reason we collect the papers and oral histories of artists at the Archives of American Art is to get a better understanding of their creative process. More often than not, that process involves play. Sometimes, collecting the papers can feel like play, too.

Jason Stieber is a collections specialist at the Archives of American Art.
Comments
nice act...love to see it..
Posted by

April 23, 2010
on
100% nice and young people :) i very missing my time then i was younger ...
Posted by

November 9, 2010
on
Posted by

November 20, 2010
on
A virtual repository of a substantial cross-section of the Archives' most significant collections.